Here are some decorative Hamilton-themed pins and buttons from around the internet.
On Etsy, thefoundretail offers an enamel Hamilton pin for $9.75.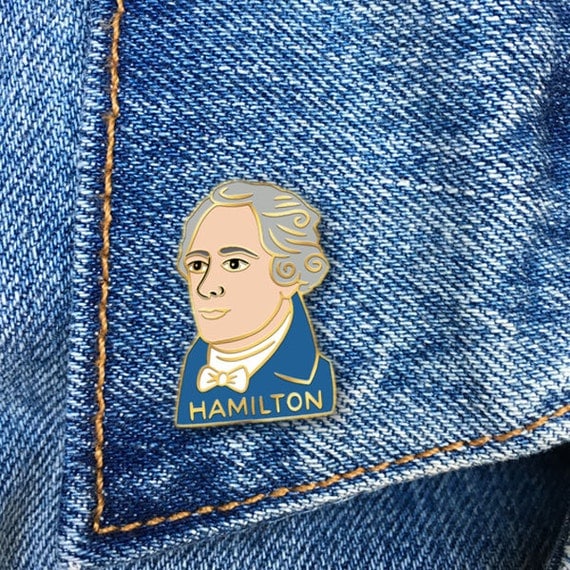 LoganArch offers a "Hipster Alexander Hamilton" soft enamel pin for $9.95.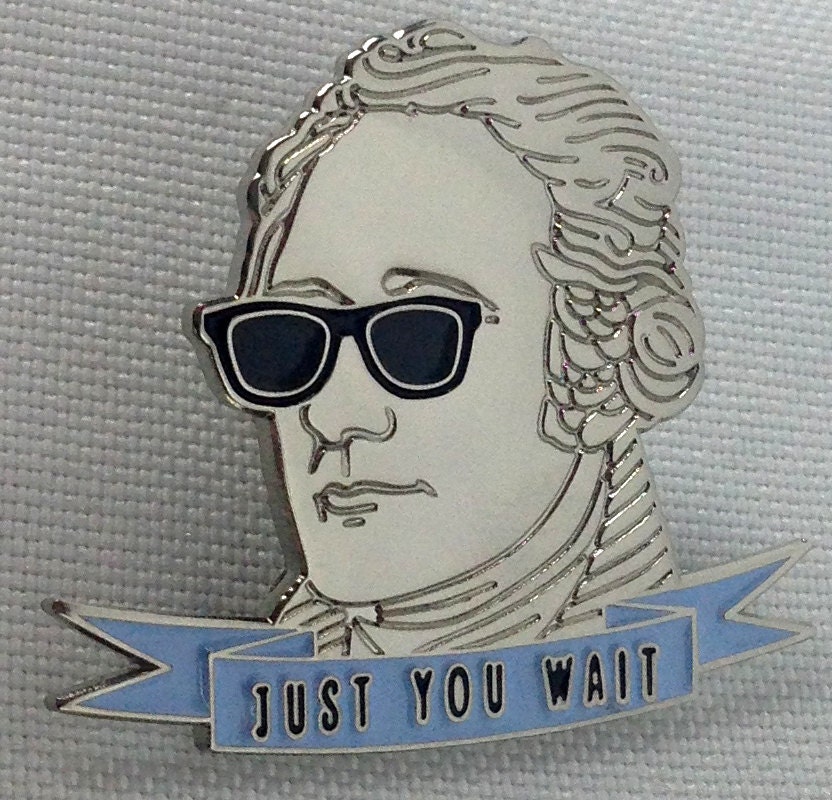 InkandMettle features a wooden, antique-style handmade pin on stained wood for $10.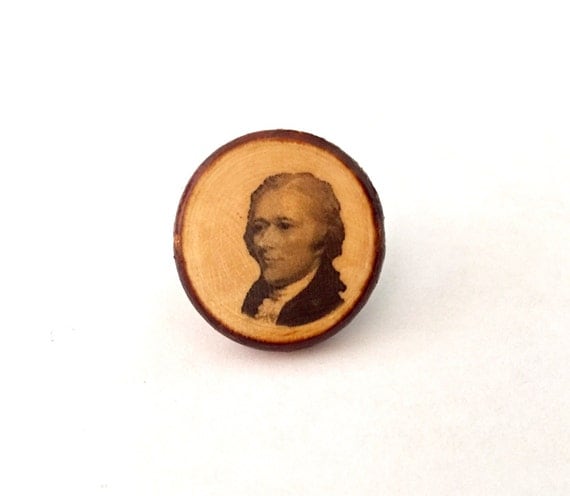 On Etsy, Yeswarea11 offers a set of handmade Constitution and Founding Father buttons featuring Hamilton, Jefferson, Washington, and some famous quotes from the founders.